10 THINGS BOTTOMS WISH TOPS KNEW ABOUT GOOD SEX
So many tops want to fuck bottoms but know very little on what matters to them.
1. It is about the dick, the COCK
Yes, it is about time bottoms admit that half of the time before they have a man make love to them they wish they are filled. Bottoms wish a dick would fill the ass up. If this thought is to be believed then the average dick of 7 inches is good enough. Anything over 10 inches is just extra for the bottom. Most definitely, if you have a black man fuck you your ass will need more training to take it.
2. We love to tease.
Please give us time to tease you. Stand at the edge of the bed and watch us please ourselves. Watch us use our fingers to get the ass ready. Use this time to slap us on the booty, or dirty talk to us. We appreciate that shit.
3. We love sucking the dick
Can you give us all the time to suck the dick? If we are doing it the way you like, leave us alone.
4. Fuck us like we owe the rent
It's not all the time we push the ass out on a dick. If we are giving you the best pussy, own it. Make us feel you. As bottoms, we love when you moan and tell us how good the ass is. The more you talk, the more good loving you will get.
5. Allow Us to do our thing
Many times the tops want to be in charge. Fuck that! We want to ride the cock as if we are in charge. We don't ask for a lot, so give us the time to own your dick.
6. Admire the booty, touch it, feel it, finger it.
We love when you pull out to eat it. We love to feel those masculine arms and hands all over our body. We may not say it enough but we do. Go ahead and own the ass.
7. Eat the Ass like Groceries
This is your act of worship to the God of Booty. We love when you eat the ass like groceries. Let us hear you burp after eating the ass. We prepared and waited for days for your heavenly tongue. Give us the eating we deserve.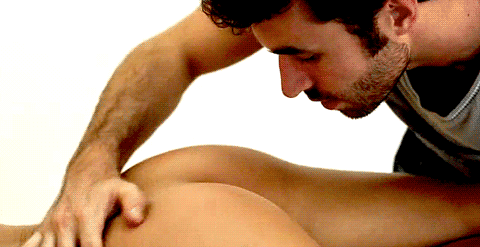 8. If  you get the romantic French kisses, we want more rounds.
We understand, not many guys love to kiss. We can tell if you are into the sex by the way you kiss. If you get our deepest emotional kisses, we want more rounds on other days.
9. Control the body, make us Shake
Make us tap out.
Allow our bodies to feel it left the building. Make us tender from your loving. Don't stop until our bodies say it can't take anymore.
10. Breed It Raw
You know we want your babies.